From your theme associated customization menu, you will locate the site identity option. This is where you make your website yours. You are able to change your background and site identity as displayed in the captioned image below.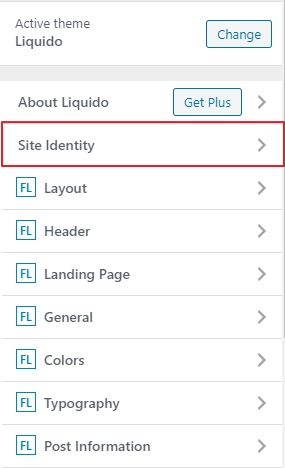 When site identity is selected, you will then be led to the image shown below. From here you will be able to insert your site logo, site background, and site tagline. The logo is shown as your tab icon, while the site title and site tagline is usually displayed on your homepage depending on your theme.
Below is an example of how the Site Title and Tagline appears when using the Hemingway theme. The image behind the Site Title and Tagline is the page's header.

Below is an example of where the Site Title appears when using the Liquido theme, as you can see, the site tagline is not visible. With this theme, the main page edits are made from the serious slider menu customization option; to visit this page click here.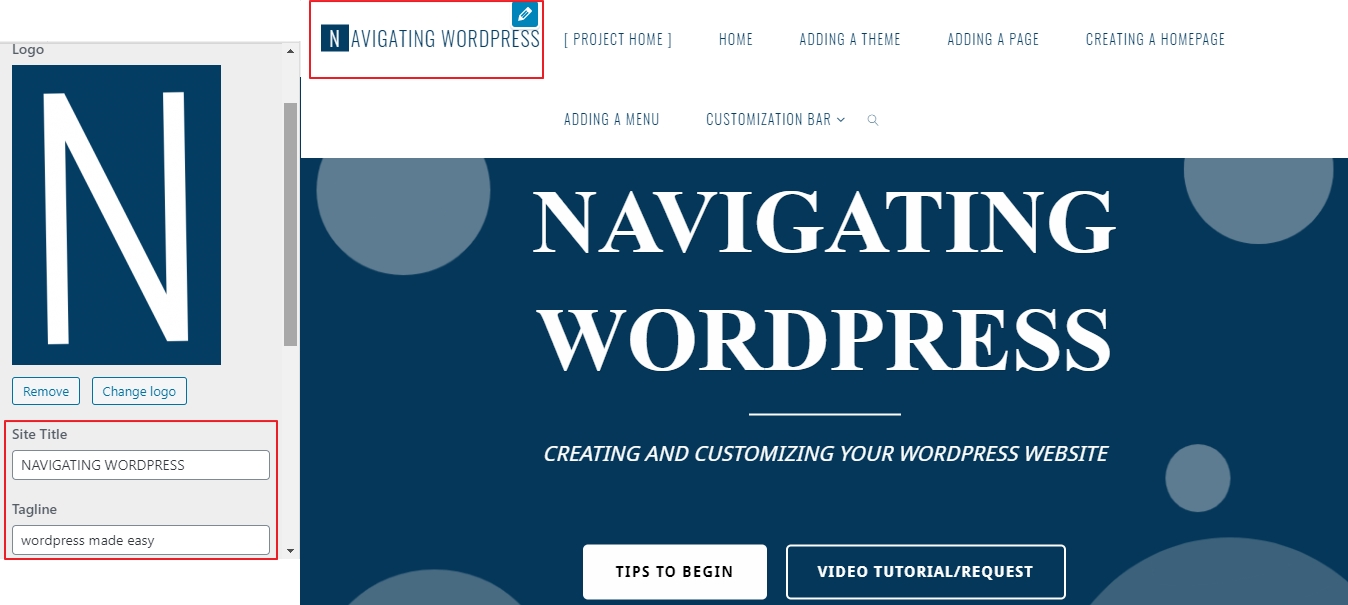 Another selection that can be made under site identity is your header media. Any image can be selected as the header of your page and this will appear at the very top of your website. This depends on your theme, headers are not visible with all themes. Your header image can be selected from a list that WordPress provides or it can be uploaded from your media library or the device being used.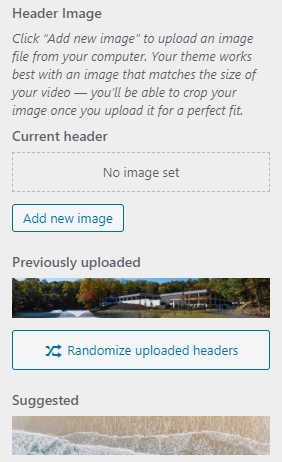 Below is an image of the Penscratch theme with a header added.
The other selection that can be made is your website background, which is easily added, removed or changed from here. Your site background does not always appear on your front page but sometimes appears as the background image of your site pages. Your theme selection makes the difference here.
The typical layout of a site will be related to the theme but your header image, site logo, and background are unique to you! Be creative; make your website yours!