After creating your account, you can proceed with creating a project, course or portfolio through WordPress. Visit https://unewhavendh.org/, and on the homepage; Courses, Projects and Portfolios will be displayed. Select the option which best suits you, an image with these options is displayed below..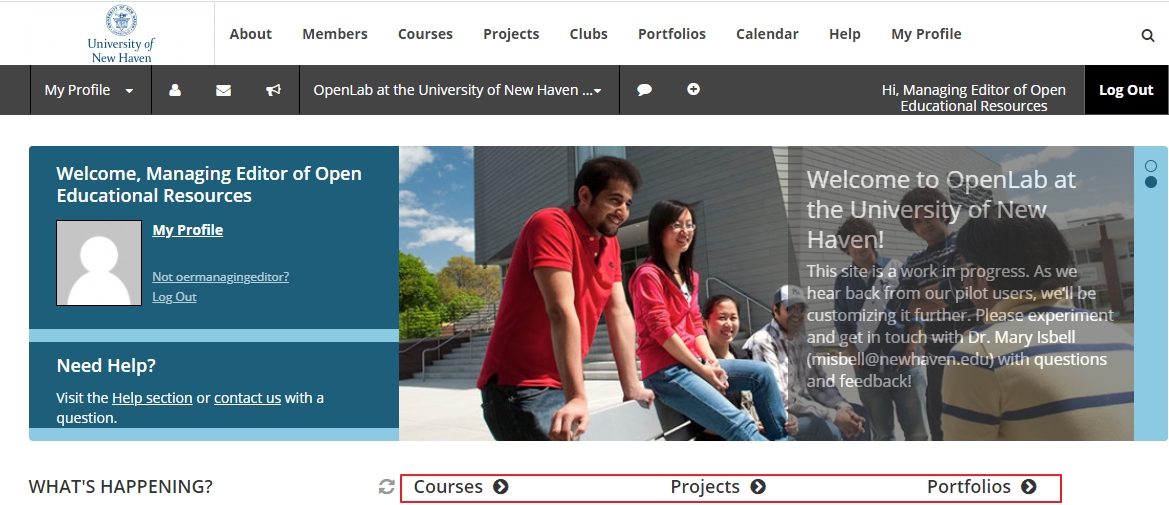 After selecting one of these options, you will be brought to the project/course/portfolio creation page, which is displayed below.

Select Create/Clone which is located in the top right corner to begin creating, or to clone a course/project/portfolio which was previously created. If clone is selected, a drop-down menu with pages previously created will be displayed. If a new project/course/portfolio is being created, a name and unique URL would be required. The name which is selected is usually associated with your future URL. A visual representation of this is displayed below.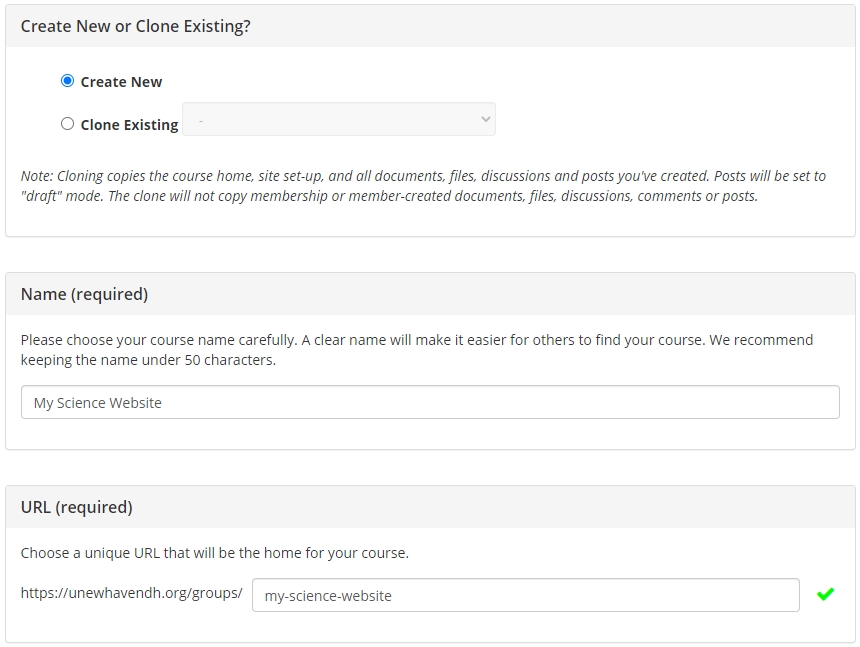 It will then be optional to upload an avatar for your project/course/portfolio, but a detailed description will be required. This description will briefly explain what your WordPress site will be about.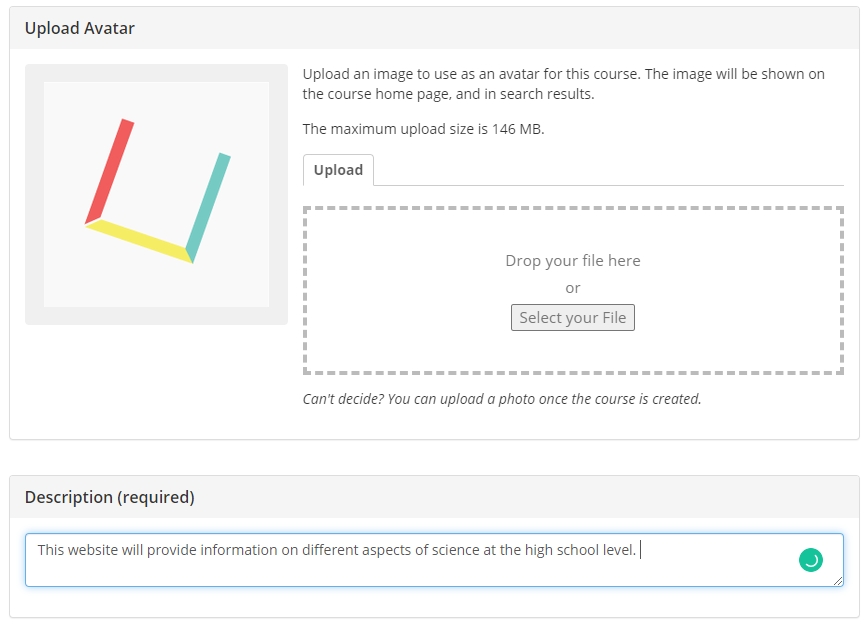 After this is completed, you will select your sharing settings, the academic association of your site (if any), add project contacts and indicate your category. (faculty, staff, student)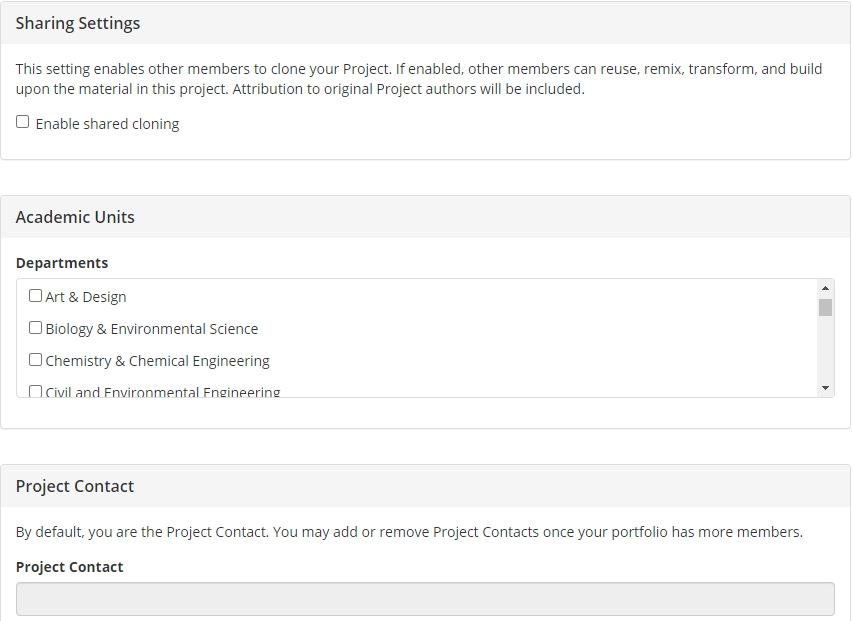 After this section of your site creation is completed, you will then select its privacy setting. (this can be changed at any time). After this is completed just click Create and Continue which is located in the bottom left corner.