When creating your home page there are two options that can be used, either a STATIC homepage or LATEST POST homepage. These options are self-explanatory, the static page usually has the same display unless changed by the designer, while the latest post will just show your most recent posts, similar to a blog.
The latest posts can either be on the homepage or users can be diverted to another page from a menu tab that displays your latest posts. (mini blog page) An instructor with a class that checks online for weekly updates ( notes, readings, etc.) might decide to use the latest posts homepage so that current information is easily located. Another instructor might decide to use the static homepage with menus entitled week 1, week 2, week 3…, where the information is displayed; it's all up to you. There are two ways in which your home page can be created these two options will be explained thoroughly below.
OPTION 1:
Head over to the dashboard, and select 'Customize Your Site,' highlighted in red below.

Select homepage settings, from the theme-specific customization sidebar and select whether you want your homepage to be static or display your latest posts. Pages that you have created will be displayed in the dropdown menu under homepage, just select the one which will be used as your homepage. If you are yet to add a page, step by step instructions are given over at the ADDING A PAGE menu.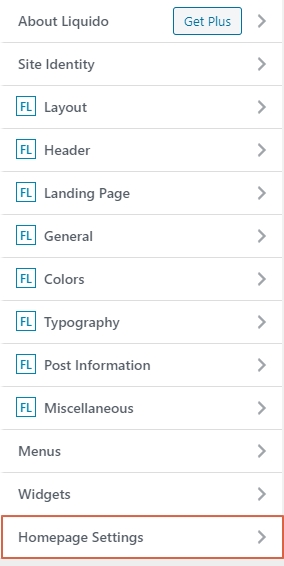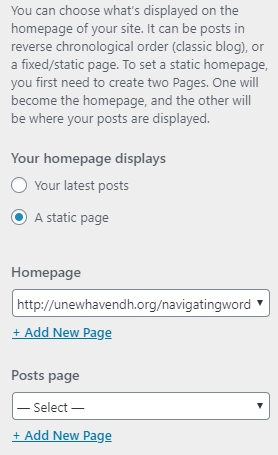 The option is also given to have a separate post page from your homepage. Select your desired page from the dropdown menu under Posts page and from here your user will be available to view your latest posts. Remember to continuously update your page while edits are being made and then select publish when you are finished.
OPTION 2:
Head over to your dashboard, and to the extreme left of your page will be your general customization bar, select the setting icon then select reading; both are highlighted in red below.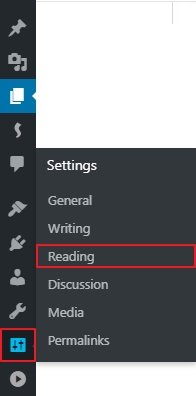 After reading is selected, your page will look similar to the image below.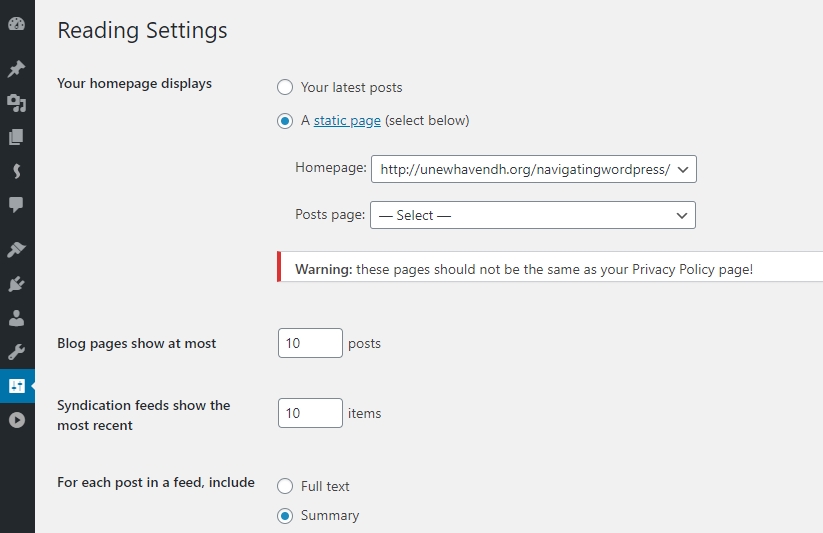 Here you are able to change your homepage display to either your latest post or a static page. Use the drop-down menu to select which of the pages that you created will be your home page and if needed which of these pages will be your post page; your mini-blog, within your site. If you are yet to add a page, step by step instruction is given over at the ADDING A PAGE menu. Update or Publish when you are done.